You should be either a citizen or legal immigrant of Arizona to receive affordable health insurance in Arizona. The struggles faced by ACA still has 20 million of the U.S. Citizen enrolling through health insurance exchange. The enrollment happens mainly through Medicaid extensions and helping children to be with their parent health insurance plans till they are 26. More than 500,000 Arizonians have enrolled into affordable health insurance plans in Arizona through the marketplace.
On Donald Trump's presidential campaign, he offered seven-pointers in his health plan. The reform included selling health insurance plans according to individual states. It was also issuing block-grant funds in Medicaid to states. Plans of reforming Food and Drug Administration to protect innocent people for their whole life was also there.
Living in and wish to look out for health insurance in Arizona? It is better you meet an reputed insurance broker in Arizona to decide what plan or combination of plans will help your needs and your pocket best. There have been contracts already signed with the Department of Health and Human Services for Open Enrollment 2017, where the Department of Insurance in Arizona also reviewed the plans and approved.
Situation of Health Insurance in Arizona
Aetna and Banner are making serious efforts find customers who need medical attention. These customers will actually require greater attention from health insurance providers. More than 60% costs of the total healthcare expenses are with chronic conditions like diabetes.
Affordable health insurance in Arizona was accessible only after 2010, post implementation of ACA. Most Arizona adults were not covered under health insurance, either being unaffordable or too expensive. Health insurance in Arizona suffered major setbacks as most Arizonians weren't trying buy any health insurance plans. Almost close to 13.6% adults in Arizona did not get any medical care in 2014. Compared this with a total of 9.6% adults of entire USA who aren't getting the care.
Almost 14% of the of women were found without health insurance compared to 6% men uninsured. The reason was either delay or not obtaining any prescription. Within age 40-49, almost every one in five adults received delayed prescription drugs as they weren't insured.
The rate of increase in the uninsured percentage has drastically gone up from 14.3% in 2008 to 12% in 2016. Arizona health insurance exchange has more females enrolled than male, the rate being 86% in female compared to 82% in males.
Like any other state, health insurance concerns in Arizona are in abundance. However, Department of Health Insurance in Arizona is solely the proprietor in filing health insurance premiums. Hence, irrespective of where you buy the health insurance, from- local agent, online, or a private health insurance company directly, the premium would remain same (depending upon the plan you choose).
Looking for affordable Arizona health insurance plans?
At TrueCoverage, we have a list of top carriers that offer best health insurance in Arizona which are more than affordable for individuals, families and small businesses. You can compare the plans from among these carriers and shop the one that suits you best.
Different health insurance plans in Arizona TrueCoverage provides
Why come to
TrueCoverage

?

With TrueCoverage you can:
Compare Arizona health insurance plans while shopping
Receive ready health insurance quotes absolutely free
Choose affordable health insurance plans and enroll online
Need to communicate with our licensed Health Insurance advisers? Call 1-888-505-1815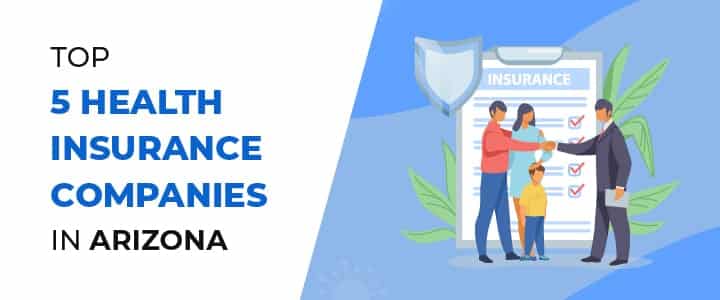 Statistics of Health Insurance- Arizona State
Total population
:
6,657,200
Arizona Medical Insurance Coverage

| | | |
| --- | --- | --- |
| Employer | : | 43% |
| Non-Group | : | 5% |
| Medicaid | : | 25% |
| Medicare | : | 14% |
| Other Public | : | NA |
| Uninsured | : | 12% |
(Source: Kaiser Family Foundation Survey, 2014)
Population percentage of Uninsured by Age, 2013-2014
| | | | |
| --- | --- | --- | --- |
| Children | 0-18 | : | 32% |
| Adults | 19-64 | : | 32% |
| | Total | : | 32% |
Subsidy-Eligible Population among enrollees receiving Financial Assistance
as of June 30, 2015
Total Marketplace Enrollees Receiving Financial Assistance: 117,514
Estimated Number of Potential Marketplace Enrollees Eligible for Financial Assistance: 253,000
Percent of the Potential Subsidy-Eligible Population Enrolled: 45%
Shop Health Insurance In Arizona-Subsidized ACA plans
Call 1-888-505-1815 TrueCoverage Subsidy Hotline: We provide free estimate for subsidy in eligible health insurance plans.