You deserve Great and Affordable Medical Coverage Enroll now!
The Special Enrollment Period 2022 (SEP) lets you get affordable health insurance all year long. Life events, like losing your health coverage, moving, getting married, or having a baby, may qualify you.
Special Enrollment Period (SEP): Jan 16, 2022 to Nov. 1, 2022
More than 70% of our clients get
FREE Health insurance!
TrueCoverage is your One-Stop Insurance Shop. We've helped millions of savvy shoppers find great policies from EVERY leading carrier – at the BEST rates! Buy affordable medical coverage and supplemental plans online, or call us for personal, one-on-one help.
Our Smart-select technology matches your needs to the right plans from the leading insurance companies in your area. 1, 2, and Done. It's that easy!
The Centers for
Medicare and Medicaid Services (CMS)
partners only with select certified enrollment partners like TrueCoverage to make enrolling in Affordable Care Act participating plans even easier for you! No need to contact the more complex
HealthCare.gov
exchange at all anymore, just reach out to
TrueCoverage!
TrueCoverage is one of only
8 certified EDE enrollment partners in the Nation.
Approved

Health Insurance Provider
Google / Verisk G2 Health Insurance Certification
Click Your State for More Info
Combining Personal Service with Advanced Technology to provide the

Best Insurance.
Unbiased Insurance Recommendations
TrueCoverage is neither owned, nor operated, by an insurance company. As a Certified Direct Enrollment Partner of the Healthcare.gov marketplace, we are a true insurance leader, acting independently to offer the broadest range of health insurance plans to meet your needs. Think of us as the "Amazon" of insurance.
Our service and advice are FREE for the lifetime of your plan, regardless of which insurer you choose.
At TrueCoverage, we're dedicated to serving you. It's our #1 Priority, and we're happy to help every day!
Reliable Advice & Ongoing Support = A Better Value for You.
Largest Selection of ACA Health Insurance Plans
50,000+ plans from 600+ major health insurance carriers and specialty insurance companies. As one of the top health insurance marketplace providers, TrueCoverage offers the largest selection of healthcare plans, each with service and reliability you can trust.
Our unique technology lets us present a broader range of ACA healthcare plans than Healthcare.gov or your State Insurance Exchange. ALL plans are 100% ACA-compliant featuring ALL the requirements and mandates.
We've reviewed all the Bidencare / Obamacare / Affordable Care Act plans in every State and can recommend plans that fit YOUR needs and budget.
Better technology = A Better Value for You.
ACA, SEP, and Open Enrollment Specialists
We started our business by being the BEST at matching ACA Health Insurance plans to YOUR needs. Then, we expanded into Medicare and Supplemental Insurance. We understand the American Rescue Plan Act of 2021 and will get you the best health coverage possible.
The ancillary insurance plans we provide either EXTEND the coverage of your existing health insurance or ADD services not mandated by the ACA to your current policy.
Our insurance experts will recommend the right Hospital Indemnity, Accidental Expense, Critical Illness, Disability, Cancer and Heart/Stroke Insurance plans, and Final Expense plans that are right for you.
Our #1 Priority is you. And we're happy to help every day!
What's Great about TrueCoverage? = We Get the BEST for You!.
Working for You, 24/7
We've developed an advanced technology that delivers all the information you need. But even the best software can't answer every question. Sometimes it's just easier to talk with someone. So, pick up the phone and talk with us!
We'll work hard to find you the best insurance, whatever your needs may be. We search for FREE health insurance and cheap health insurance options, then help you understand how to manage your health insurance deductible. TrueCoverage even researches every insurance subsidy and premium tax credit possible for you.
Rely on TrueCoverage to properly handle your Bronze to Silver tier health plan upgrades!
Knowledge and Dedication to our Clients = A Better Value for You.
Knowledge and Great Advice
Health insurance is the foundation of your medical coverage. But did you know you can improve this with Supplemental Insurance add-ons? Popular examples are Dental Insurance and Vision Insurance.
You can extend your health coverage with Ancillary Health Insurance to improve your plan with financial protections. For example: when your health coverage won't cover the expenses for an extended in-patient hospital stay, a hospital indemnity insurance plan will pay for additional nights, and may even cover loss of income!
Other options include Accidental Expense insurance, Critical Illness Insurance, Disability Insurance, Cancer and Heart/Stroke Insurance, Life insurance, Accidental Death and Dismemberment, etc.
Knowledge and Dedication to our Clients = A Better Value for You.
Free Health Insurance Quotes and Enrollment
The TrueCoverage custom software brings personalized accuracy to online Insurance quotes and enrollment. Our online tools make it easy to get quotes and compare plans from 600+ health, life, and supplemental insurance companies.
We research every premium tax credit, cost-sharing reduction, and insurance subsidy possible. Our job is to find you great insurance at the lowest rates.
Advanced Technology = A Better Value for You.
Customized Ancillary Insurance & Medicare Packages
TrueCoverage insurance experts focus on your needs. We take the time to understand your circumstances, your expectations, and then research policies from 600+ top insurance companies to find the BEST and most cost-effective coverage.
Your TrueCoverage insurance experts can add ancillary insurance too! You can further protect your family by adding Vision and Dental insurance with the money you save!
The Biden administration has implemented the 1.9 Trillion dollar stimulus package. A significant portion of the American Rescue Plan Act greatly improves the Affordable Care Act. More People now Qualify and the Benefits are Better.
Top

Health Insurance

News
Have you ever seen a list of ways to get healthy in the New Year? Bet you have. There are lots of them. Most of them will tell you to start a new trendy and complicated diet, start working out every day, or otherwise completely change your life. This will be a different list; we're going to talk about ways to change your health and make your life better with minor changes.
Stay informed: Coronavirus (COVID-19)
Your health and well-being are our priority. Learn more about COVID-19, how to assess your risk, protect yourself, and get care.
TrueCoverage, LLC is recognized as one of the

Highest Performing Companies

in the Healthcare Marketplace!
Dallas, Texas — TrueCoverage, LLC has received national recognition from the 2021 Marketplace Circle of Champions organization, becoming an Elite Plus member, one of the highest performing companies in the Health Insurance Marketplace.
lnsurance Experts
Available 24×7
TrueCoverage is a leading insurance marketplace helping people in all 50 states find great health insurance, supplemental policies, Medicare supplements, Life insurance, and more.
Have you heard? Affordable Healthcare is BETTER than EVER!
EVERYTHING about the Affordable Care Act (ACA) has changed.
The ACA is upgraded and improved! Now, more Americans receive better healthcare – at lower rates. More than 70% of our clients get FREE Health Insurance thanks to our ability to apply federal insurance subsidies.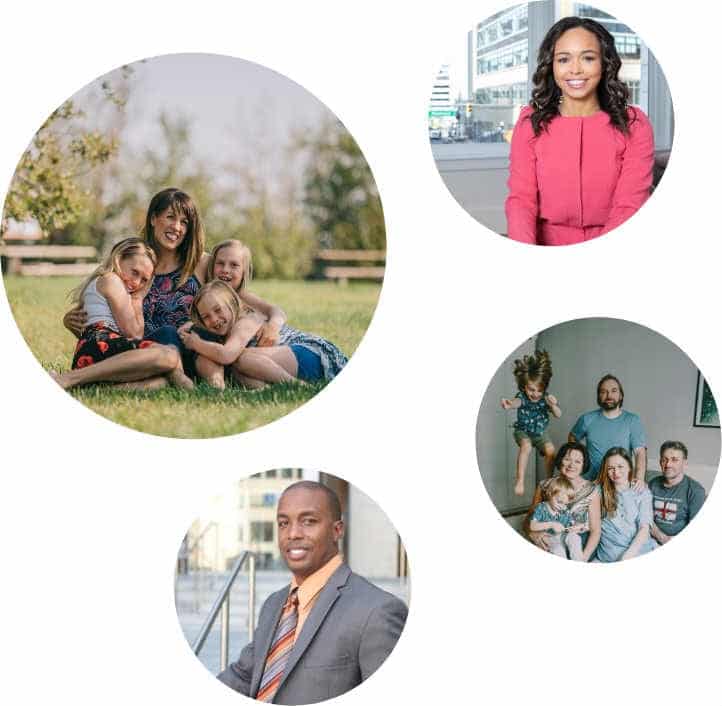 Frequently Asked

Questions
Can I purchase health insurance on my own?
Yes!  We offer thousands of plans. And as true insurance leaders, TrueCoverage provides unbiased, FREE advice. Our insurance experts can recommend affordable plans that match your needs.  We also ask questions to optimize our recommendations. Remember, our consultation is both FREE and impartial!
What is the cheapest health insurance?
That is not always an easy question to answer. The lowest monthly payment (your Premium) is rarely the best option. The expenses of various medical services, deductibles, copays, and other fees often cancel out any monthly savings.
Typically, the lowest price monthly Premium is "cheapest," only if you never need medical attention. Even a monthly premium under $50 will save you $ thousands.
Who are the top 5 health insurance companies?
Each state has a different list of top health insurance providers.  Some insurers operate only in a few States, while others only offer plans in select counties within the State.
To find the best health plans available, contact us. TrueCoverage's experienced insurance advisors are ready to help.
Can I get a health insurance quote without giving personal information?
Of course. You can even enroll Online!
Enter your Zip Code, Age, Dependents, and Tobacco usage. TrueCoverage instantly provides a list of insurance plans. 
If you take a few more minutes to provide additional details, TrueCoverage can often find better options to save you even more money.
Need insurance? Great Advice & Incredible Selection
TrueCoverage is your One-Stop-Insurance-Shop. Over 600 trusted insurance companies have partnered with us to provide 50,000+ affordable insurance solutions for you, your family, and your business.
We help you find the BEST health insurance, life insurance, and supplemental insurance like vision, dental, accidental death, disability, critical illness insurance, and much more.
Our online one-stop insurance shop makes it easy to compare, then buy insurance tailored to your needs -from ALL the top companies!
Prefer the personal touch? We're available by phone!  The TrueCoverage team provides personal service, backed by our advanced technology, to quickly find you the BEST insurance solutions.
We even take the time to ensure that you receive every cost-sharing reduction, premium tax credit, and insurance subsidy available.