Do you want health insurance, but not sure how much it will cost?
The cost of health coverage may be more affordable than you think, whether you buy it through your employer or the Marketplace. Quality healthcare coverage is within reach and affordable if you're considering shopping the Marketplace for an Affordable Care Act (ACA) plan.
We will discuss the average cost of healthcare, what determines the cost, marketplace subsidies, and how to get health insurance in this article. 
What is the average monthly cost of Marketplace ACA health insurance?
Most TrueCoverage.com consumers have a net premium of $10 or less per month after subsidies, compared to $477 a month for ACA health insurance plans.
Without subsidies, the average monthly cost of health insurance in 2020 was $456 for an individual and $1,152 for a family. However, subsidies allow the premiums to be much more affordable.
What determines the cost of health insurance?
Several factors must be considered when calculating an individual's health insurance costs. These include:
The health insurance company The insurance buyer's age The insurance buyer's zip code and state of residence Usage of tobacco and other lifestyle factors Income bracket The community where the individual resides The insurance plan type You can get a reliable estimate of your costs when you know a health plan's premiums, deductibles, cost-sharing expenses and maximum out-of-pocket limits. With this information, you can also compare health insurance plans. Inshura offers expert knowledge in available health plans. They can help customers compare options to find the affordable health plan that meets their needs.
You will pay a certain amount of your monthly premiums if you have health insurance benefits through your employer. The rest of the premiums are paid by you—typically 18% for single coverage and 29% for family coverage. In general, covered workers spend $1,186 per year on single coverage and $5,547 per year on family coverage, according to the Kaiser Family Foundation.
Subsidies in the marketplace and how they work
Subsidies are available for Marketplace insurance, so you can reduce your monthly premiums by getting additional savings.
Subsidies for health insurance come in two forms:
You can use the premium tax credit to reduce your monthly premium costs. Or, you can opt to have it credited back to you when you file your annual tax return at the end of the year in full. The amount a person receives in premium tax credits depends on their annual income and household size. You can use this credit for any metal-tier Marketplace plan.
The cost-sharing reductions are "extra savings" available to Silver-tier plan holders. The extra savings reduce the amount a person has to pay for deductibles, copayments, and coinsurance. You'll also have a lower out-of-pocket maximum if you qualify for cost-sharing reductions.
Average annual deductible for a Marketplace plan
Metal levels on the Marketplace
Bronze Marketplace plans had an average annual deductible of $6,258 in 2019. Silver plans had an average annual deductible of $4,375 in 2019 and Gold plans had an average annual deductible of $1,335 in 2019. Platinum plans had an average annual deductible of $48 in 2019. These are deductibles for combined medical and prescription drug plans.
Plans with separate medical and prescription drug deductibles in 2019 averaged $5,977 for a Bronze plan, $4,043 for a Silver plan, $1,581 for a Gold plan, and $365 for a Platinum plan.
A combined medical and prescription drug deductible-plan had these out-of-pocket maximums in 2019: $7,374 for Bronze plans, $5,885 for Silver plans, $2,200 for Gold plans, and $1073 for Platinum plans.
Actuarial value
There are four metal tiers in Marketplace plans: Bronze, Silver, Gold and Platinum. An actuarial value describes the average amount a plan covers for its enrollees as part of its healthcare coverage. Plans are assigned to these groups based on this value.
The actuarial value of Silver plans is 70%, Gold plans 80%, and Platinum 90%. The higher the number, the pricier the premium—but this alone doesn't indicate a plan's value. If you need substantial medical care in any year, higher cost plans will give you greater savings, as they cover more expenses.
Does not having health insurance have a penalty?
If you do not have health insurance, you no longer have to qualify for an exemption to avoid paying a penalty fee when you pay your federal taxes at the end of the year.
If you live in Massachusetts, New Jersey, or Washington, D.C., however, you may still owe a penalty fee when you file your taxes if you don't enroll in insurance coverage.
Health insurance under the Affordable Care Act
When you shop through TrueCoverage.com, you'll be able to instantly see if you qualify for savings when you shop the Marketplace. Obamacare is affordable and accessible to Americans seeking quality healthcare, regardless of their employer-provided benefits. These subsidies and cost-savings measures make Obamacare affordable and accessible.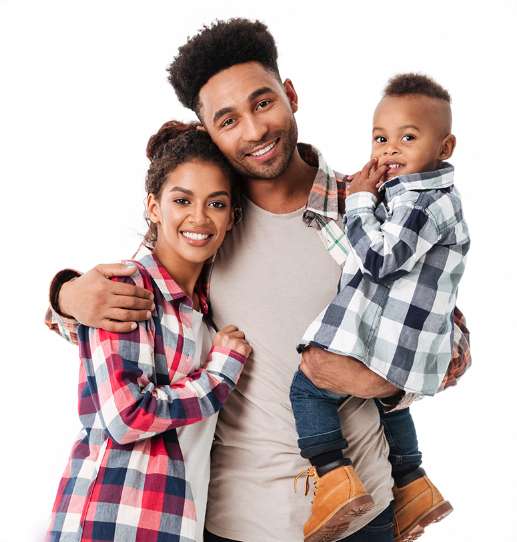 We are here for YOU.
Personal Service and our Advanced Technology
provide YOU with the Best Insurance.