A recent article by The Hill detailed the latest poll from the Kaiser Family Foundation of just over 1500 adults, which found that 53 percent of unvaccinated adults in the U.S. believe that the COVID-19 vaccine posed a larger risk to their health than the disease itself does. 75 percent of respondents said they would "definitely not" receive the vaccine because they thought the vaccine posed the more significant risk.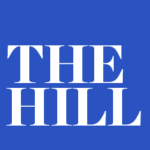 Original article source: https://thehill.com/policy/healthcare/566101-majority-of-unvaccinated-incorrectly-believe-vaccine-poses-bigger-risk-to
The Centers for Disease Control and Prevention (CDC), other government agencies, and respected medical authorities all continue to fight the spread of COVID-19 misinformation.
For more information: Stomping out COVID-19 Vaccine Myths
The CDC also recently updated its mask recommendations to include fully vaccinated people and wear masks in indoor spaces in high-risk areas. The poll also showed that those that got the shot were more likely to wear masks in public indoor and crowded outdoor settings.
And amongst the vaccinated in the survey, 88 percent stated that COVID-19 posed a threat bigger than the vaccine. The vaccinated were also more likely to be worried about the different COVID-19 variants currently stalling the U.S. recovery from the coronavirus. Factually, COVID-19 cases, deaths, and hospitalizations are on the rise in the U.S. due to the current wave of the delta variant primarily affecting the unvaccinated.
These poll results reflect the country's current contrast between vaccinated and unvaccinated people's perspectives on COVID-19 and the vaccine. When asked, 74 percent of vaccinated respondents said they are worried about the country, while only 39 percent of unvaccinated said the same. Additionally, poll respondents who had received the shot were at least three times more likely than the unvaccinated to believe the vaccine effectively prevents death, serious illness or hospitalization, and even general infection itself.
President Joe Biden has recently become more forceful in his calls for Americans to get vaccinated as rates have continued to stagnate. He also announced that federal employees who have not provided vaccination proof must go through regular COVID-19 testing. The U.S. Surgeon General, Vivek Murthy, stated in a recent advisory that the spread of coronavirus misinformation is an "urgent threat" as the Biden administration seeks to promote the vaccine to the 30 percent of adult Americans who have not received their first shot.
With a 3 percent margin of error, the poll found that 67 percent of adults have reported getting the vaccine. Meanwhile, 14 percent said they would "definitely not" get the vaccine, a percentage that has remained mostly unchanged since the vaccine was introduced. While 10 percent said they plan to "wait and see" before getting the shot. The remaining 8 percent of U.S. adults have stated they expect to get the vaccine by the end of the year, this shift could eliminate one quarter of unvaccinated adults.
Read more: https://thehill.com/policy/healthcare/566101-majority-of-unvaccinated-incorrectly-believe-vaccine-poses-bigger-risk-to