Do you have a qualifying event that will allow you to buy health insurance outside Open Enrollment? If yes, you can still buy an 'Obamacare Plan 2016' for yourself. The last period for open enrollment ended on January 31st, 2016. The Federal Government has, of course, kept two options open for those who wish to enroll through special enrollment period:
You may still qualify for special enrollment period in case you have certain qualifying life events(less coverage from employer, marriage or divorce)
You qualify for CHIP or Medicaid, federal government plans for those with disabilities and low income- then you can buy health insurance any time of the year
*** Of course, the native people of Alaska and the Indian tribes have the exception of getting affordable health insurance coverage any time of the year
If you do not fall under any of the categories above, you may very well gear up for Open Enrollment 2017. With just 3 months to go for the period to begin, it is better you do your home work right away. The dates for Open Enrollment 2017 are provided here, to ensure you don't pay penalty for not having health insurance coverage:
| Date- Sign Up | Date- Coverage Starting |
| --- | --- |
| November 1, 2016 to December 15, 2016 | January 1, 2017 |
| December 16, 2016 to January 15, 2017 | February 1, 2017 |
| January 16, 2017 to January 31, 2017 | March 1, 2017 |
Table: Dates for signing up and the starting of coverage accordingly***
Luckily, the Affordable Care Act (ACA) has similar options for individual & family coverage, as in employer-sponsored programs.
However, things aren't that difficult anymore post Obamacare and you can look for qualifying events easily. Check the following list of qualifying initiatives:
Expect losing coverage within next 2 months- 60 days
Lost qualifying coverage in last 2 months- 60 days
Got married
Got a divorce
Birth or death of a child/dependent, adopting child, putting child for foster care or adoption
Changing to a new location
Disability status change
Lost health coverage that was employer-sponsored
Receiving US citizenship
Changes in certain income parameters
Exceptional circumstances or some errors (only when reviewed case-by-case)
End of Cobra insurance period
Open Enrollment 2017 – Changes you must know:
Deadlines have changed for 2017 open enrollment (see table above)
Signing up is a must if you don't have health insurance from some other source
This is the best time to make changes to your current policy
Open enrollment exchange is just for health-based insurance
Miss open enrollment 2017, and you will wait another year (paying extra taxes)
You will pay higher penalties if you don't have health insurance now
There are four levels of health plans for individual and family
Check if your plan covers 10 essential advantages
Learn how to manage chronic diseases
10 essential benefits every health policy must provide
Care for outpatients ( including chronic diseases )EmergencyHospitalizationPre natal, child birth, and post natalMental issues and drug abusePrescribed drugsDevices and services for rehabilitationLaboratory tests (X-ray, Sonography, ECG, etc.)Wellness and preventive careVision and dental checkups (children)
Your tax credits will be calculated on the basis of your income and size of your family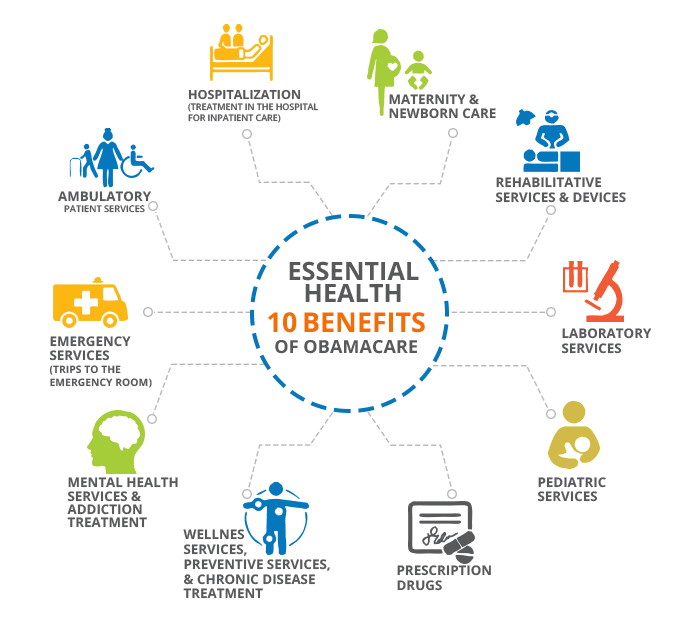 | No. of people in the family | 2017 poverty level for USA (continental) – Federal Govt. | Threshold for premium subsidy (400% of the poverty level)- Federal Guidelines |
| --- | --- | --- |
| 1 | $11,880 | $47,080 |
| 2 | $16,020 | $63,720 |
| 3 | $20,160 | $80,360 |
| 4 | $24,300 | $97,000 |
| 5 | $28,440 | $113,640 |
| 6 | $32,580 | $130,280 |
| 7 | $36,730 | $146,920 |
| 8 | $40,890 | $163,560 |
It is better to go through at least a few plans and then decide which offers the best coverage. TrueCoverage can help you choose the right health insurance plan. Our licensed insurance agents will help you understand subsidy eligibility and answer all your questions.
If you plan everything in advance, the next open enrollment will definitely be a smooth ride, instead of being a nightmare. It is your health, your money- so you have every right to get the best. Of course, a little home work will take you far in accomplishing your health coverage goals.