Affordable health care in Florida. Florida Health Insurance Options
If you are reading this article, it is a fair bet you and your family live in Florida, AND you are considering your health coverage for 2021!  Open Enrollment for individuals is November 1st to December 15th 2020.
Like Americans everywhere, either individual (and families), self-employed, or employers, you face the uncertainties of a presidential election in the Fall and the future effects of the Covid-19 pandemic.
Florida does not regulate short-term health insurance plans and these remain an option. However, short-term plans are not bound to include the 10 essential health benefits of the ACA, and they are not eligible for premium tax relief. The Florida Health Insurance Advisory Board has recommended that this should be more strongly expressed in such contracts but legislation has not so far been enacted.
Florida is also a party to the Texas-led attempt to invalidate the ACA. The case is still before the courts and will almost certainly not affect to health insurance plans for 2021.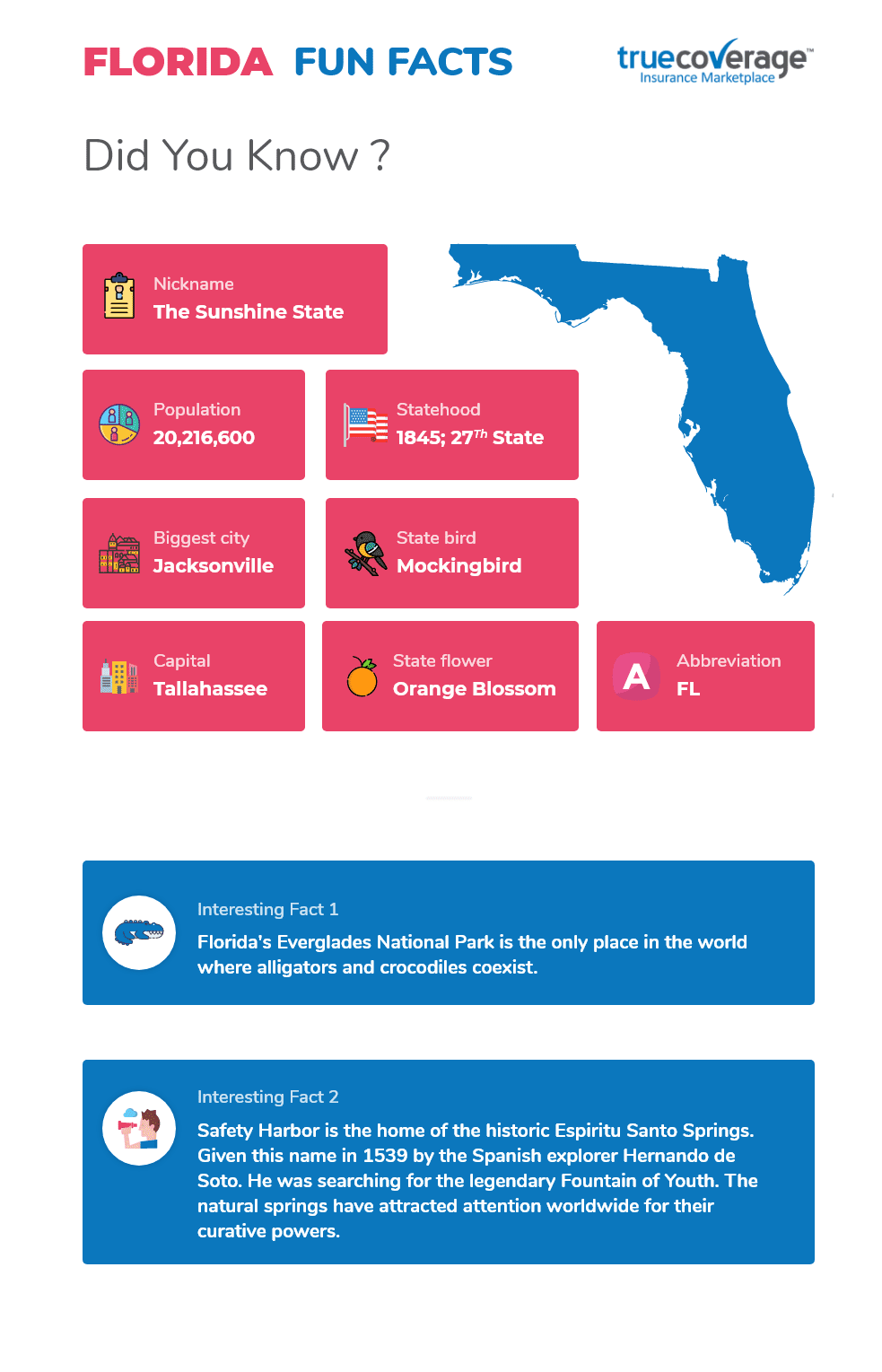 Shopping for Affordable Health Insurance in Florida
You may be looking for cheap health insurance in Florida, but the lowest cost monthly payment (your Premium) may not be your best option. Lower deductibles, co-pays and other factors, such as premium tax relief and State contributions, could LOWER your total medical expenses. Perhaps you are shopping for Medicare and Medicare Advantage plans. In the USA as a whole, around 18% of the population are enrolled in Medicare. Despite its reputation, Florida has only 2% higher enrollment in Medicare.  When you turn 65 you are automatically eligible for Medicare but you must enroll to take advantage.
TrueCoverage is a Certified Direct Enrollment Partner of Healthcare.com and offers one of the largest selections of health insurance plans (over 50,000).  TrueCoverage has the technology to filter these plans to provide you with the 'BEST VALUE' plans to meet your specific needs.
TrueCoverage is represented in Florida by its licensed insurance advisors. They have access to the same proprietary systems and possess the specialized knowledge and insights that enable you to decide on the plan(s) which offer 'best value' based on your personal (company) circumstances.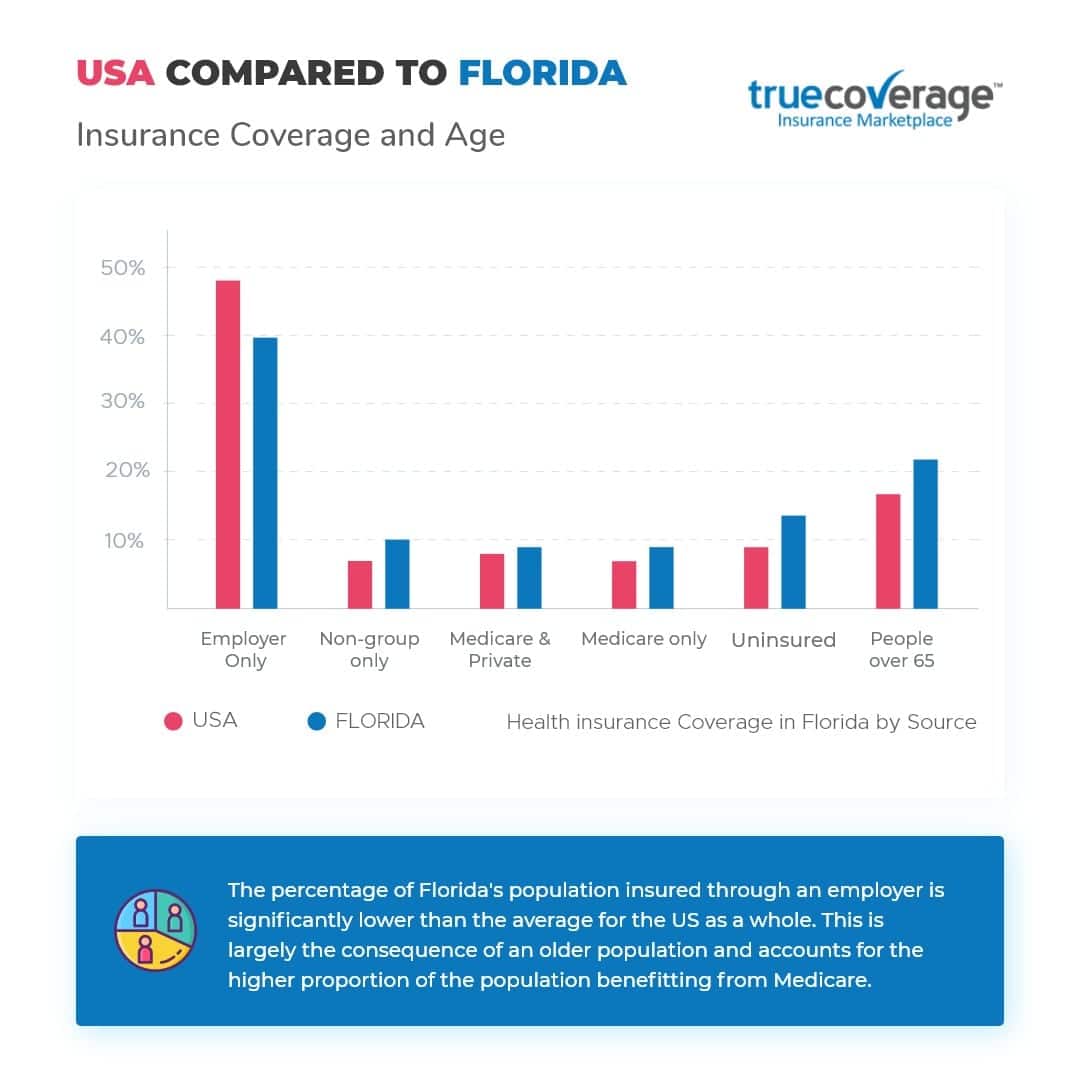 The Coronavirus Pandemic, COVID-19 Testing, and the FFCRA
Right now, COVID-19 is a significant health insurance consideration across all states, and Florida is no exception. If you have lost health insurance coverage due to COVID-19, or your employer was forced to close because of the Coronavirus, you can be tested, at no expense to you.
Read our Blog: Lost your job due to Coronavirus? 5 ways to get Health Insurance
The Families First Coronavirus Response Act (FFCRA) enacted in March 2020, ensures those with insurance, people qualifying for Medicaid, and the recently unemployed will receive COVID-19 (Coronavirus) testing.  A lost job due to Coronavirus does not mean you can't get tested.  There is a safety net.
At the end of this article, you will find the names of 5 of the top health insurance companies in Texas.  But remember: your circumstances are unique.  Find the plan that is right for you!
Exploring the Marketplace
Residents are entitled to enroll through private exchanges, such as TrueCoverage.com and their licensed agents. They may offer a more extensive choice of ACA (Obamacare) compliant plans and greater administrative simplicity than state or federally run Marketplaces. They will also take a more holistic approach to your healthcare, including, for example, Dental, Vision, and Supplementary Medical care.
Health Insurance Brokers
TrueCoverage is a Health Insurance broker and, like brokers across every State, act without bias on your behalf.  Brokers research the plans which best meet your needs, and they act on your behalf throughout your contract. You'll appreciate this if a dispute arose between you and the insurer.
The size of an insurance company may not always be a good indicator of effectiveness. TrueCoverage and our licensed agents are familiar with plans from the largest and the smallest, more specialized health insurers. Some insurance companies operate in just one State.  Some plans may not be available in all the counties in Florida.  Our experienced professionals will help to find the plan that is right for you, especially in these volatile times.
Top 5 Health Insurance Companies in Florida
Choosing wisely from a huge selection of thousands of plans is barely possible without independent, expert advice: your circumstances are critical in this decision.
Your choice will be informed by independent surveys that rate plans according to factors such as consumer satisfaction, preventative care, and medical treatment.
One such organization, The National Committee for Quality Assurance (NCQA), has rated the ACA compliant plans from the following companies as the best in Florida.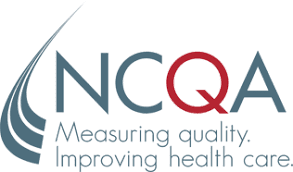 Learn Top Health Insurance Companies in Florida
Top Medicare Providers in Florida:
All ACA-compliant and Medicare plans have a star rating based on similar criteria. Learn more about ACA-compliant and Medicare STAR plans here.
Your broker will help you to match plans to your needs.  NOW is the best time to select your ACA health insurance plan, BEFORE open Enrollment starts November 1st, 2020.
Looking to find affordable health insurance?
Click on the button below to and connect with our agent to get insurance in 24 hours.
10 Core Health Services Mandated for all ACA Compliant Plans
Before the Affordable Care Act became Federal law, insurers could refuse to cover various health benefits, resulting in overwhelming debt to many people. The ACA fixed those loopholes and required all qualifying plans to carry these coverages (in Florida and all states):
Emergency services
Prescription drugs
Ambulatory patient services (Hospital services that don't require an overnight stay)
Hospitalization
Laboratory services
Maternity and newborn care
Pediatric services (for children), including dental and vision care
Mental health and substance abuse services
Preventive and wellness services, including chronic disease
management
Rehabilitative/habilitative services and devices